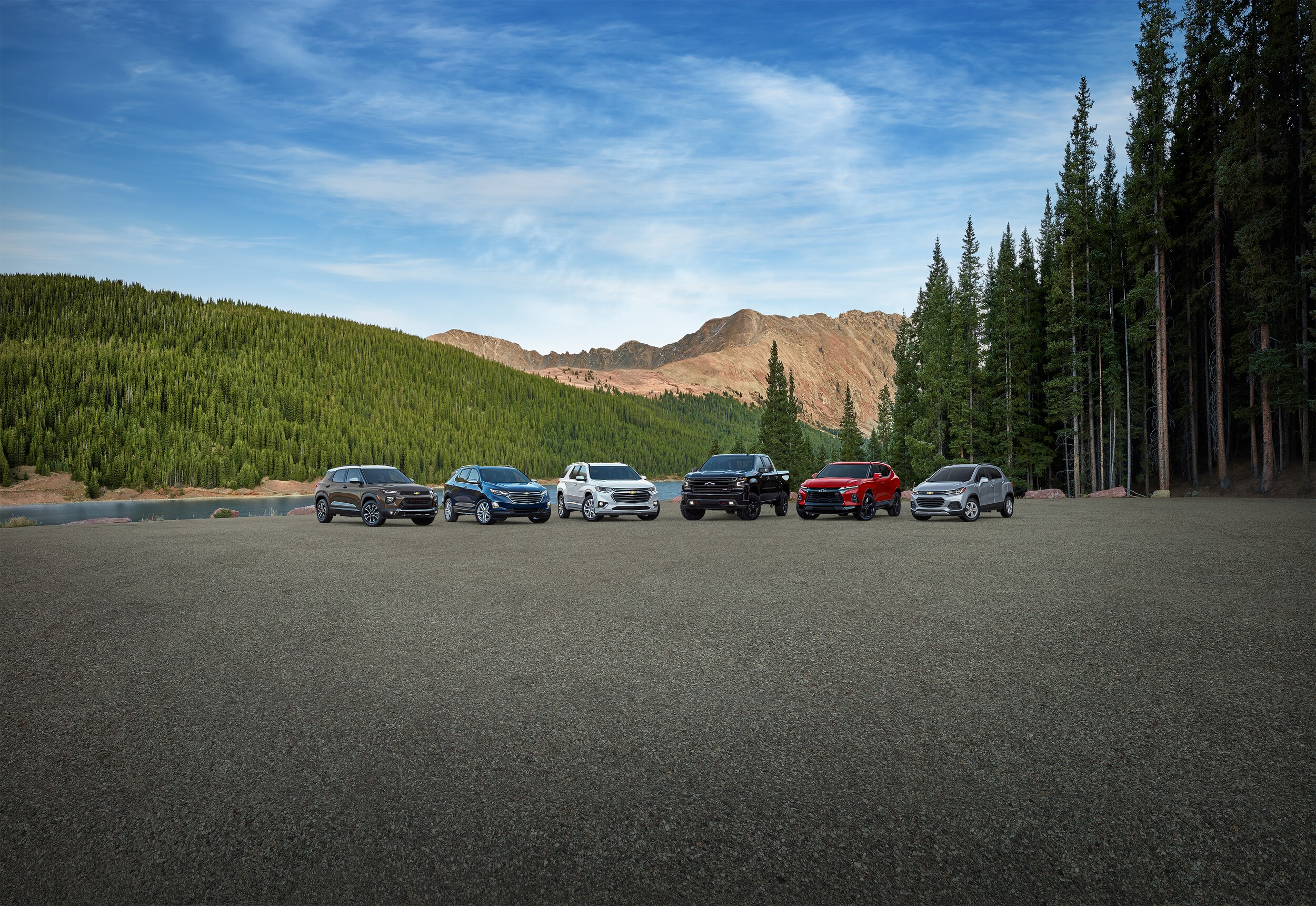 Every year brings some exciting changes to the Chevy lineup, and 2021 is no different. We already have a wide range of 2021 offers in our new Chevy inventory, and those include some all-new models, new generations, and more options for other cars, trucks, and SUVs that we know Brunswick drivers love. If you think that now is the right time to look for your next vehicle, keep reading to learn about the 2021 Chevy lineup and all that these modern vehicles offer!
What to Know About the Exciting 2021 Chevy Lineup
There were some delays to new generations of Chevy models that we expected this year, but there are still some new offers to consider. The 2021 Chevy Trailblazer offers Lewiston drivers a great value SUV that backs up its name with its all-terrain capability. This compact SUV offer comes with cutting-edge tech, too, which makes its affordability even more enticing. The Chevy Suburban and Tahoe sit on the other side of the SUV spectrum, and both of these family-friendly SUVs receive new generations in 2021. Drivers will find more space and safety measures, not to mention better ride comfort, in both the 2021 Tahoe and 2021 Suburban.
Those new models and model refreshes aren't all that changes in 2021 Chevy models near Farmington. Models like the Chevy Camaro add more tech, like wireless Apple CarPlay. The Chevy Silverado heavy-duty trucks provide greater towing capacities. The 2021 Chevy Blazer comes with more style options, and the 2021 Chevy Equinox has even more standard. If you've been waiting for models that come with innovative features and design aspects, the 2021 Chevy lineup has something for you!
Learn About Other Changes to 2021 Chevy Models Near Augusta!
These are just some of the highlights of the 2021 Chevy inventory at our dealership, but we hope that that this info excited you. We're always here to answer any questions that you have, but if you're sure that a 2021 Chevy model is right for you, our auto finance center can help you find the right deal!