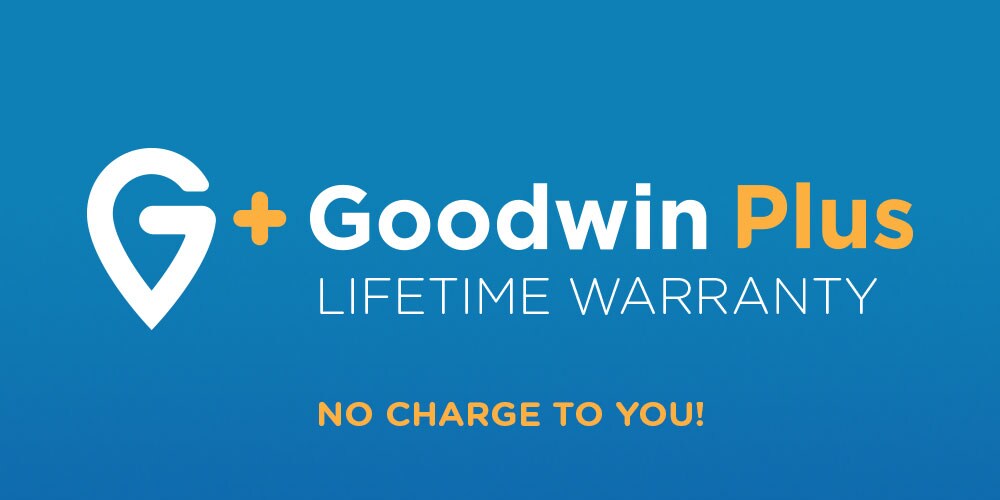 What makes a vehicle a Goodwin+ vehicle?

Pre-owned vehicle models available from Goodwin Chevrolet Oxford, Goodwin Chevrolet in Brunswick and Goodwin Mazda in Brunswick, not listed under
exclusions
, may qualify for the Goodwin+ Pre-Owned Limited Lifetime Warranty. To qualify the available pre-owned vehicle must not exceed 7 years in age from its original service date, and its current mileage must not be greater than 75,000 miles at time of delivery. 
---

Goodwin+ Lifetime Warranty Coverage
The Goodwin+ Lifetime Warranty will cover the repair for parts and servicing of the engine and transmission as defined in the service agreement. All repairs must be authorized and performed at a location owned by Goodwin Motor Group. The Goodwin+ Lifetime Warranty is in addition to any remaining manufacturer warranties or certification that may be available on your pre-owned vehicle and does not void or replace them.
---

No Cost
There is no cost for the Goodwin+ Lifetime Warranty, and there is no charge to the owner. The agreement holds no monetary value and the trade or sale of the vehicle will not return the owner any refund.  
---

Owner Responsibility
To keep the agreement intact, the owner must perform recommended oil and filter changes every 5,000 miles or 6 months, whichever comes first, and transmission services every 50,000 miles or 36 months, whichever comes first. Failure to maintain this schedule can void the warranty.
---

Effective Term
The agreement will be effective for the lifetime of ownership to the original purchaser. There is no limitation for mileage after taking delivery. As long as the Owner Responsibilities are maintained, mileage has no impact on the standing of the warranty and its services. This agreement is not transferrable to any future owners, and is immediately voided upon sale or trade.
---

Vehicles which are categorized as "exotic" will not be covered. Goodwin's reserves the right to reasonably determine which pre-owned vehicles are named in this category. Examples, but not limited to, would include Porsche, Tesla, and Mercedes Benz. 
---
Deductible
The owner will be responsible to pay for the first $200 in each component group per authorized occurrence. 
---
* Coverage is supplied with a service agreement with Goodwin Motor Group. All customers will receive a copy of this agreement upon delivery. The service agreement shall define all final terms and conditions. Service agreement is available at any other time upon request.